So I may not be the most stylish person on the planet but I do love fashion. Jewellery and shoes more than clothes but I think that is more down to my body type and not feeling so confident in a lot of things that are on trend at the moment (bodycon dresses are my arch nemeses).
My friends and family have often called me a magpie in the past - I just love shiny things! So naturally jewellery is my weakness. Tacky costume pieces more specifically. Previously I have been severely mocked for being tacky but now all the big, blingy, fake gold statement pieces are hotter than fire and everyone's suddenly stopped judging my oversized rings and ridiculous necklaces!
So I bring you Fashion Fridays. I'm fairly sure this is mostly going to be about shiny things that I've bought or dream shoes that I can't afford. Who knows what the fashion fairies will bring into my life that I'll want to share!
This week is just that; shiny rings that I acquired over the weekend and shoes that I wish I had the money and need to buy!
I bought
these
beauties from New Look this weekend -
I think it was the big cobalt ring that caught my eye and the two either side drew me right in. I think the fourth piece in the set is a little abstract and I probably wouldn't wear it with the set but I've got a necklace it would go well with so it won't get forgotten! The set was only £7.99 so at less than £2 each, I'm super happy with this purchase. They could be worn seperately day to day or as a super set to jazz up an evening outfit and I love them!
This week's dream purchase are
these
bad boys...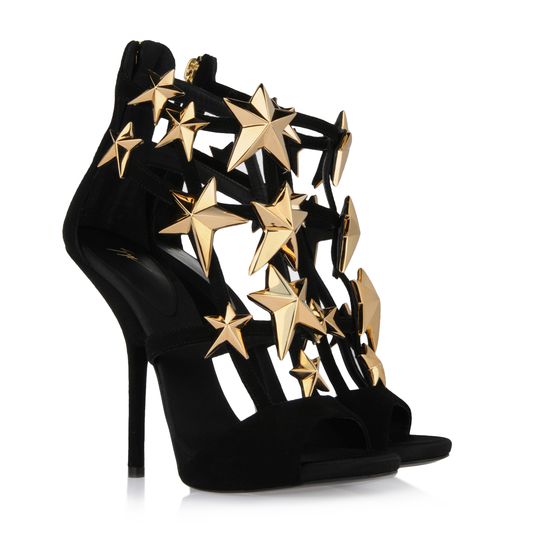 I don't have £1670, nor a place to wear such extravagant fabulousness but I feel like I wouldn't have a care in the world if I owned these. Between Zanotti and Louboutin, my desire levels are constantly through the roof!