As I mentioned in my Workout Wednesday post, I've spent all my monies on presents this month. So there's no budget left for spoiling myself and it's a terrible state of affairs. Though I'm so excited to give everyone their presents and revel in their smiles and laughs when they open them!
This time of year is so dreamy and fantastical; it's very hard for a girl to focus on the task at hand and not let her mind wander to her deepest desires. My deepest desires mostly revolve around shoes. Like Carrie SATC levels of obsession.
Unfortunately I don't have her budget and ability to pop to Choo and pick up a pair of slingbacks after a fight with my non-existent boyfriend. So I have to satiate my desires with a lot of online-window-shopping and shoe-porn-voyeurism. I dread to think how many hours a week I clock on luxury goods websites, my heart aching and yearning for some toe-breakingly high heels.
At the moment my colour of obsession is blue, mostly a bold, bright cobalt. (Autumn's colour of love was burgundy.) As I don't have any monies to splurge, I've got no fashion finds or beauty buys to share with you this week. So I've compiled the most fabulous Lust List of all the Blue Shoes I would give away organs to own for Christmas.
First are
these Giuseppe Zanotti
suede sandals. Entirely inappropriate for the weather at this time of year but I love how bold they are.
I shocked even myself when I found
these elegant heeled pumps from Gianvito Rossi
. Usually I love an obvious, tacky shoe but there was something in the 50s, PanAm vibe that made me want to totter around Milan with these on my feet.
The same applies to
these Pigalle Patent pumps
from my shoe god Christian Louboutin. Same subtle style and elegant shape but a bit shinier and brighter, making them appeal to my inner magpie.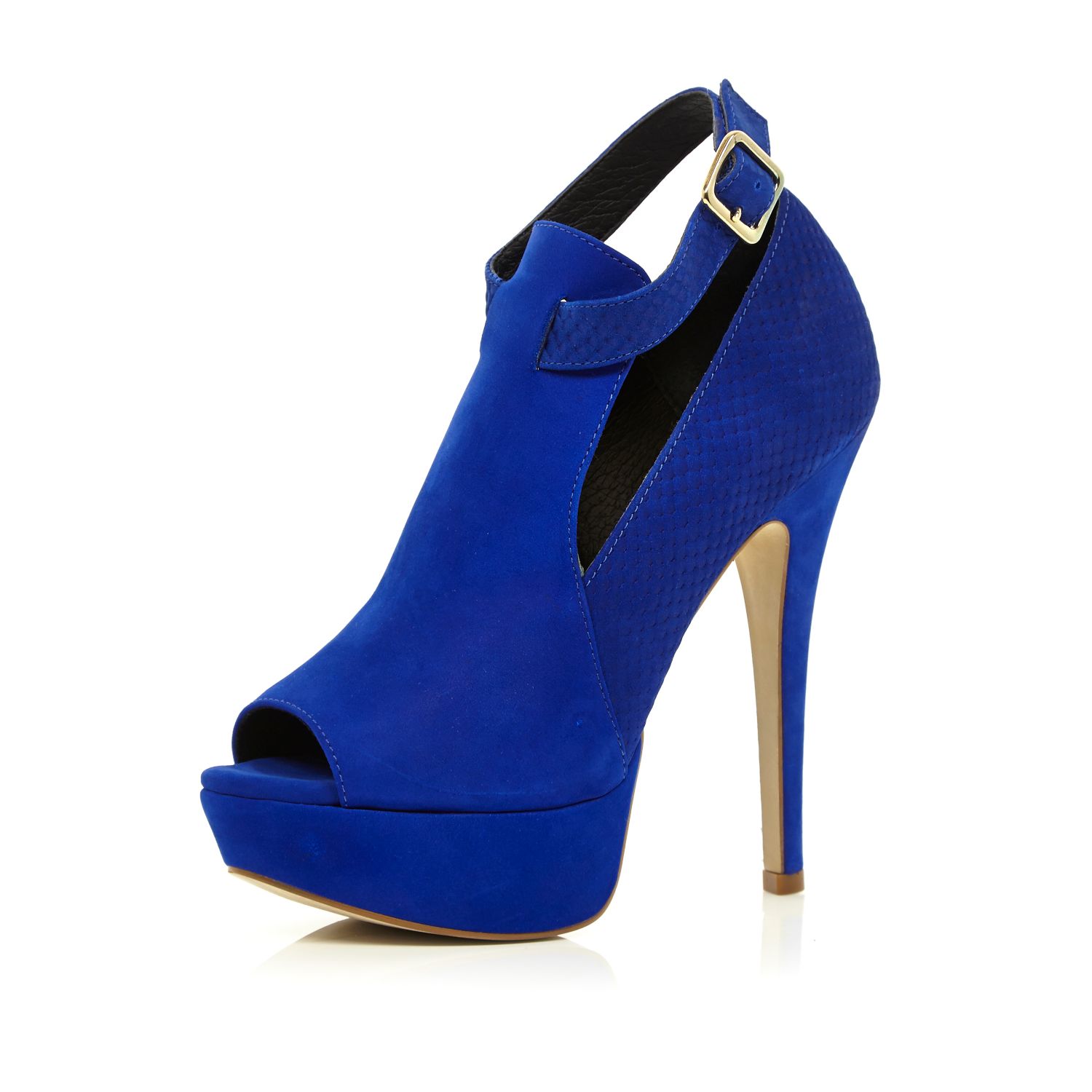 So there it is. This week's Blue Shoe Blues Lust List. Next week's Fashion Friday's post will be post-Christmas so I'll be able to finally share some of the beauties I've found and given to my loved ones!